FASD Month is well underway. Here's what Canadians have been doing to celebrate so far.

Today is September 1st which means it is officially Fetal Alcohol Spectrum Disorder (FASD) Awareness Month! FASD is one of the leading neurodevelopmental disabilities in Canada, impacting 1.5 million Canadians. However, FASD is not well understood or recognized by the majority of the population. Help us raise awareness of FASD in Canada and around the world. Learn Whether you're an … Read More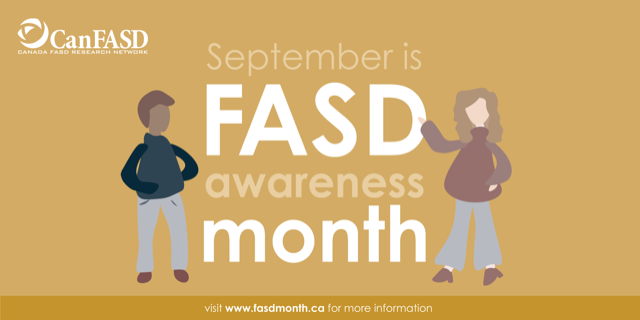 FASD month is fast approaching and we want to make sure you are ready to celebrate and raise awareness! Although FASD is one of the leading developmental disabilities in Canada, many Canadians still don't know much about this disorder and the impact it can have. This is where we need your help!