We are excited to announce that this year's recipient for the Dr. Sterling Clarren FASD Research Award is Dr. Brianne Redquest for her research on understanding and reducing stress in caregivers of individuals with FASD.
The Dr. Sterling Clarren FASD Research Award is given annually to a student or early career researcher who has made a significant contribution to the field of FASD. The award was named in honour of Dr. Sterling Clarren, CanFASD founding CEO and Scientific Director, to celebrate his contribution to, and leadership in, the field of FASD. This award recognizes research that integrates policy, practice, and evidence together to improve the lives of individuals with FASD, their families, and their communities.
Caregivers of people with FASD report high levels of stress and a need for support. However, there are very few interventions that specifically target their wellbeing. Dr. Redquest and her team looked at the use of Acceptance and Commitment Therapy (ACT) as a way to support the wellbeing of caregivers of individuals with FASD in Ontario.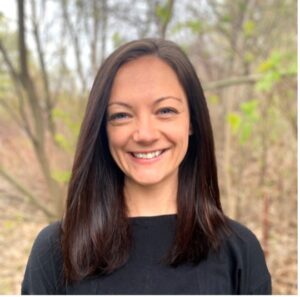 Dr. Redquest is a postdoctoral fellow with the Azrieli Adult Neurodevelopmental Centre at the Centre for Addiction and Mental Health. She has a strong interest in participatory research in the area of physical and mental health promotion for adults with developmental disabilities, as well as their family members. She will be presenting an overview of her research at a CanFASD webinar on March 19, 2021 at 1:00 pm eastern time. Stay tuned to our channels for registration details!