"I have an interest in traditional and digital mediums of art. This piece is done with watercolor paints and a combination of chalk and oil pastels. I have a love for all animals, particularly wildlife and express my interest through art and similar activities. The bear featured in this piece is known as a cinnamon black bear, and could be counted as one of my favorite pieces."
Ashley is a young aspiring indigenous  artist with FASD from Dewinton Alberta.
"My art project is a collage, taken from a photograph my sister gave me of our friend who is an EMS Paramedic for Waterloo Region. First, I made the picture larger and decided on the colours. Then I glued all the pieces together like a stained-glass window. I enjoy creating, drawing and photography. My dream is to become a police officer one day, or EMS, and keep having fun creating art projects, pictures, and photography."
Matthew is a teen with FASD who lives in the Waterloo region of Ontario. His art style is collages. Matthew creates images using magazines and cards which have been recycled and then cut into smaller pieces, like a stained-glass mosaic. He then adjusts all the shapes until he gets it right.
"This picture is of a landscape with wild shooting stars. With FASD it is hard to fit in sometimes but like a shooting star I have a special place in creation that is wild and beautiful."
Skylyn is 13, and lives in British Columbia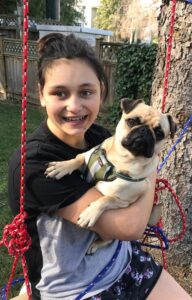 Candace Bighead is an Indigenous artist with FASD. Her piece was inspired by her traditional name, Apisci Iyapiw Sohkitehewin, which means small deer with courage. Candace is an aspiring artist who loves to share her gift of creativity with the world. This piece was created in honour of her kokum:  "My beautiful kokum blessed me with this name when I was born! My Kokum is fighting leukemia and I wanted to honor her and give her a gift! So I sat down with my pencils and allowed Creator to guide my heart and my hands! This picture is the result of many hours!"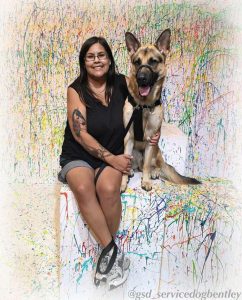 Sebastien is 6 years old and has FASD. He loves to paint, finding it a wonderfully calming activity. He painted this peice during an artist in residence program with Janice Hennig.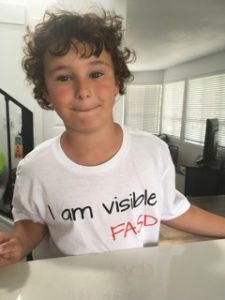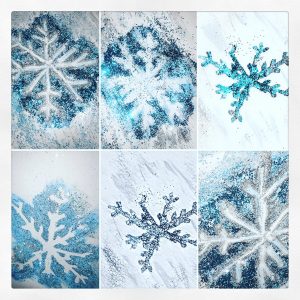 "I created a series of different snowflakes each with missing parts and semi-abstract; the use of glitter shows the beauty. The snowflakes represent the FASD brain and how each are equally different but equally beautiful in their own ways. That each may be missing parts but can contribute in many amazing ways."
Victoria is a 24 year-old mother of a two-year old little girl, and is an adult with FASD.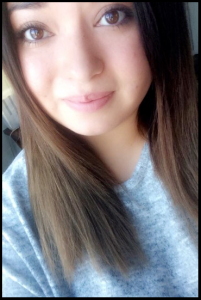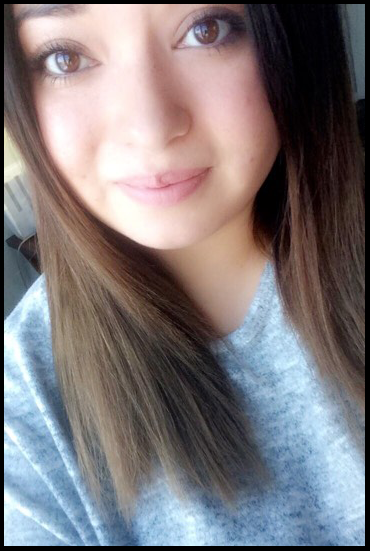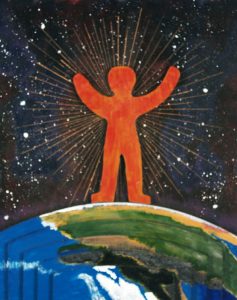 Jennifer Tourangeau is a proud Chipewyan Dene' woman who is originally from Ft, Smith, NT. She lived in small community until 2004 and then moved to Grande Prairie. Jennifer currently holds a Visual Arts and Design Diploma from Grande Prairie Regional College and was the Valedictorian for the Class of 2016. She plans to obtain her Bachelor of Fine Arts at the University of Alberta in the fall of 2017. She at this time works at Grande Prairie College as the Indigenous AADP Peer Mentorship Program Assistant and enjoys working with the students and the faculty who have helped her in her successes.
As an emerging Visual Artist, Jennifer uses the experiences of her personal life of living with FASD and her Indigenous background to create many of her art pieces. Much of her art practice involves combining her love of painting with other mediums and surfaces.