2023 Conference Program at a Glance
The tentative program for the 2023 Canada FASD Conference has been released! All presentations and times listed within are tentative and may be subject to change. Please check back in October for the full conference program. This document is for digital use only – it is not intended for printing. All conference attendees will receive a printed pocket program upon registration.
Tuesday, November 7, 2023
Morning
7:30-8:30       Light Breakfast
8:30-10:00     Opening Remarks & Plenary
10:00-10:30   Break & Poster Viewing
10:30-12:00   Concurrent Session A
Afternoon
12:00-13:15     Lunch
13:15-14:45     Concurrent Session B
14:45-15:15     Break & Poster Judging
15:15-16:45     Concurrent Session C
Wednesday, November 8, 2023
Morning
7:30-8:30       Light Breakfast
8:30-10:00     Morning Meeting & Plenary
10:00-10:30   Break & Poster Viewing
10:30-12:00   Concurrent Session D
Afternoon
12:00-13:15     Lunch
13:15-14:45     Concurrent Session E
14:45-15:15     Break & Poster Judging
15:15-16:45     Concurrent Session F
Evening
17:00-19:00     Mocktail Networking Event
Thursday, November 9, 2023
Morning
7:30-8:30       Light Breakfast
8:30-10:00     Concurrent Session G
10:00-10:30   Break & Poster Viewing
10:30-12:30   Plenary & Closing Remarks
'View from the Mountain Path': A Review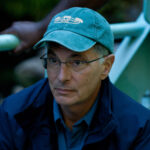 Dr. Sterling Clarren
Dr. Clarren is one of the world's leading research experts on Fetal Alcohol Spectrum Disorder (FASD), having studied FASD since 1975. He was a professor of paediatrics at the University of Washington School of Medicine and worked at the local FASD diagnostic and prevention clinic. He was CanFASD's CEO and Scientific Director before his retirement in 2015. Since retiring, Dr. Clarren has kept his hand in FASD work by participating in the selection of the annual recipient of the FASD Research Award. His other pursuits have included serving as the Chairman of the Board for the North Cascade Institute, working in the office of his son's business, learning to be a better birder, hiking and traveling with his wife, Dr. Sandra Clarren and mostly playing with his four grandchildren (pictured).
Connect, Inspire, Innovate: From Evidence to Action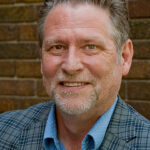 Darren Joslin
Darren Joslin retired from the Government of Alberta with 31 years of service in the Social Services and Health sectors. His experience has included direct services delivery as well as both program and strategic policy development and implementation. His work has focused on a number of different areas including Fetal Alcohol Spectrum Disorder (FASD), Mentoring and Youth Homelessness. Darren was the Co-Chair of the FASD Cross-Ministry Committee during the development and initial implementation of Alberta's FASD 10-Year Strategic Plan. As a member of the Canada Northwest FASD Partnership he was involved in the establishment of the Canada FASD Research Network.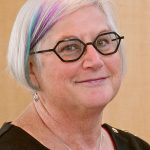 Dorothy Reid
I am the mom of 2, the grandparent of 3 and the great grandparent of 4 delightful people. Once our sons were diagnosed, my husband and I became involved in facilitating support groups for parents of children with disabilities. Professionally, I worked in mental health for Correctional Service of Canada and became very aware of the over representation of people with FASD and other cognitive disabilities in the justice system. Currently I am retired and spend some of free time the co-chair of the Family Avisory Committee of Can FASD Research Network.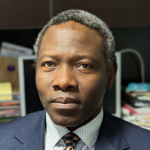 Mansfield Mela
Dr. Mansfield Mela, MSc, FRCPC, MBBS, FWACP, MRC (Psych), Professor, Department of Psychiatry, and Director, Forensic Behavioural Science and Justice Studies. Mansfield area of expertise focuses on Forensic Psychiatry. He is a diagnostic research-lead for CanFASD and a recent recipient of the Iver and Joyce Graham Small Indiana Professorship in Psychiatry. In his clinical role, he provides consultation at the Saskatchewan multi-level security forensic psychiatric facility and his expertise is often drawn upon in court. Dr. Mela brings a clinical and patient-oriented perspective to his research questions. He seeks to generate research and implement knowledge to achieve evidence-based practices amongst forensic mental health specialist and FASD populations. Reducing victimization and improving patient outcomes, especially among the vulnerable, forms the foundation of his clinical and scholarly activities.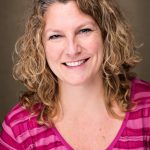 Jocelynn Cook
Dr. Jocelynn Cook graduated with a PhD in Reproductive Physiology from the Medical University of South Carolina in 1997 and spent 10 years in an academic setting as graduate student, a post-doctoral fellow and an Assistant Professor. Wanting to expand her skillset beyond the basic science laboratory, she embarked on a Masters of Business Administration, and graduated from the University of Saskatchewan with an MBA, specializing in Economics and Health Policy. Her professional career has focused on issues related to maternal-fetal medicine; specifically, substance abuse during pregnancy, preterm birth, Fetal Alcohol Spectrum Disorder (FASD) and Assisted Human Reproduction. She has gained expertise in clinical research and issues related to clinical practice for pregnant women and their children and program evaluation, as well as experience with population and epidemiology research. Early on in her career, she became involved with Aboriginal Health research, especially as it related to the social determinants of health. This broadened her research perspective and she gained expertise related to suicide prevention, mental health and addictions, child development, communicable diseases, chronic diseases, health surveillance and National and International trends in morbidity and mortality.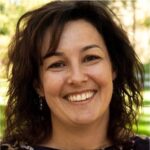 Jacqueline Pei
Jacqueline Pei is a Professor in the School and Clinical Child Psychology Program and Assistant Clinical Professor in the Department of Pediatrics at the University of Alberta. Also a practicing Registered Psychologist for over twenty years, Dr Pei began her career as a criminologist and forensic counselor working with incarcerated youth. Motivated by this early work, she returned to academia to study youth at risk, child development, and neuropsychology, leading to her current focus on interventions for individuals with Fetal Alcohol Spectrum Disorders. Dr Pei places the greatest value on her work with various community and government agencies. To this end, Dr Pei currently leads the Intervention Network Action Team (iNAT) for the Canada FASD Research Network, a role that facilitates the link between research, policy, and practice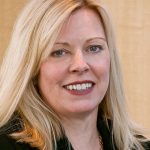 Kathy Unsworth
Kathy Unsworth works at CanFASD as the Managing Director and is responsible for provincial and federal government relations, working with researchers to translate science into policy as well as managing the National FASD Database, employing her background in public health and community development to use evidence-based research to inform programs and policies to improve the lives of those with Fetal Alcohol Spectrum Disorder.
Collaborative action in FASD prevention: Reflections from research, practice, policy, and lived experience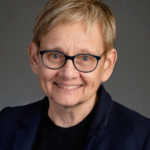 Nancy Poole
Nancy is the Prevention Research Lead for the CanFASD Research Network, guiding a pan-Canadian network of researchers, service providers, policy analysts and community-based advocates working on FASD prevention. She is the Director of the Centre of Excellence for Women's Health, a research and knowledge exchange centre hosted by BC Women's Hospital + Health Centre in Vancouver. Nancy has a doctorate in education and in 2021 was awarded a Doctor of Laws (honoris causa) by the Justice Institute of BC in recognition of her contributions to women's health, including trauma-informed practice and the treatment of substance use and addiction.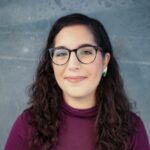 Lindsay Wolfson
Lindsay is a researcher with the Canada FASD Research Network and Research Manager at the Centre of Excellence for Women's Health. She holds a Master of Public Health, Social Inequities and Health from Simon Fraser University and is currently responsible for research and collaboration on projects relating to prenatal substance use and Fetal Alcohol Spectrum Disorder prevention, chronic pain management, and the integration of gender-, trauma-, culture- and equity-informed approaches into policy, research, and practice.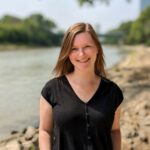 Melanie Muehling
I am the manager of FASD Programs and Policy with the Department of Families, Government of Manitoba. I chair Manitoba's FASD Interdepartmental Committee, which oversees the provincial FASD Strategy. I also sit on the Canada Northwest FASD Partnership Steering Committee. I have been an active member of the FASD Prevention Network Action Team (pNAT) since 2016. I have a Master of Social Work from the University of Manitoba; prior to entering policy work, I held case management roles in child welfare and supporting adults with intellectual disabilities and justice system involvement. I am passionate about how meaningful collaboration between researchers, service providers, people with lived and living experience, and policy-makers from across sectors strengthens policy development and decision-making towards effective FASD awareness, prevention, and support.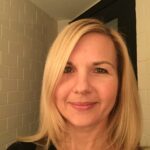 Mary Motz
Dr. Mary Motz is a Clinical Psychologist at Mothercraft's Breaking the Cycle (BTC) program in Toronto and has Adjunct Faculty status at York University. Since 1995, she has worked with pregnant people, mothers and their infants and young children, who are at risk for maladaptive outcomes related to substance use, mental health difficulties, interpersonal violence and trauma, marginalization by society, systemic violence, and poverty. Dr. Motz leads the program evaluation and research at BTC and supervises research and clinical practicum students. Dr. Motz has authored numerous academic publications and technical reports and has provided training nationally and internationally related to promoting healthy infant and child development, supporting children with Fetal Alcohol Spectrum Disorder, and providing trauma-informed interventions for families with infants and young children who have complex needs.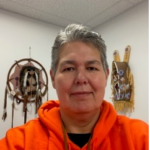 Lisa Lawley
Lisa is from the Tahltan Nation in Northern BC. She has lived and worked in Terrace BC for the past 23 years. Lisa works for Kermode Friendship Society as the Circle of Life and Perinatal Substance Use Program Coordinator. She has 6 children and 3 of her children have been diagnosed with FASD. Lisa advocated and pushed for mothers voices to be heard, Her belief is the experts in prevention of FASD are the mothers who have had children born with FASD.  Lisa has spoken Internationally and Nationally on the impacts that stigma, blame, shame has on Mothers feeling safe to reach out for support.